New partnership between sera GmbH and Finish Thompson Inc.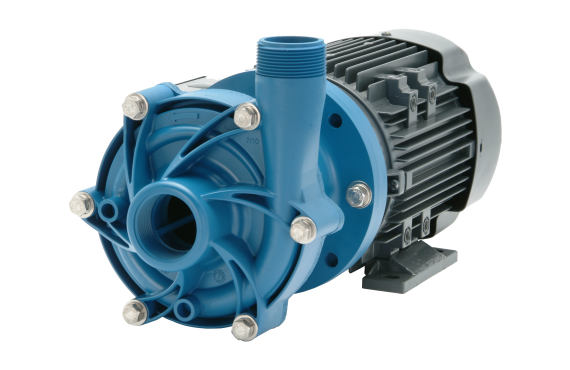 Entering into a new strategic partnership with Finish Thompson Inc. was the next logical step: sera will take over the exclusive distribution of FTi's magnetic-drive centrifugal pumps for the regions of Germany, Austria and Switzerland with effect from 01.08.2019. Both companies combine expert knowledge in the respective technology, which has been continuously developed for more than 70 years. The strategic partnership between the two owner-managed companies is long-term and should offer customers added value over a long period of time. For the American company Finish Thompson Inc., the partnership with sera GmbH is an important step towards having a high-performance sales and service partner and thus expanding the business in Central Europe. As a competent partner for pumps and dosing technology, sera once again expands its own delivery and service program with this partnership and is able to handle a wide variety of applications from a single source. Many sera customers have been using products from FTi for years, for which sera will now offer and extend the service ist customers are used to in dosing technology.
In addition to the single pump, sera also offers complete system solutions to minimize the time and effort involved in design, procurement, installation and commissioning. The high-quality products are complemented by mobile drum pumps. The FTi products fit seamlessly into the sera product range and fulfill the usual high demands of
sera customers.
About sera:
The sera Group is an independent, family-owned company group with headquarters in Immenhausen, which is located in the heart of Germany. With a turnover just short of 23 million euros in 2018, the sera Group employs over 220 people all over the world.
Since its founding in 1945, sera has stood for innovation, reliability and flexibility and has been one of the world's leading German enterprises in dosing and compressor technology ever since. sera offers efficient application solutions that are optimally tailored to customer requirements, thus ensuring the precise dosing, conveying and
compression of liquids and gases. The core competencies of dosing and compressor technology are represented by sera ProDos GmbH and sera
ComPress GmbH. With the sera enterprises in Germany, subsidiaries in the UK (sera ProDos UK Ltd), South Africa (sera ProDos SA (PTY) Ltd.), Spain (sera ProDos S.L.), Austria (sera Technology Austria GmbH) and Switzerland (sera Technology Swiss GmbH), as well as over 30 strong partners representing sera in more than 80 countries, sera guarantees optimal on-site support, advice and services throughout the world.