Press release: sera AQUASENSO® - close the loop of measurement, dosing and control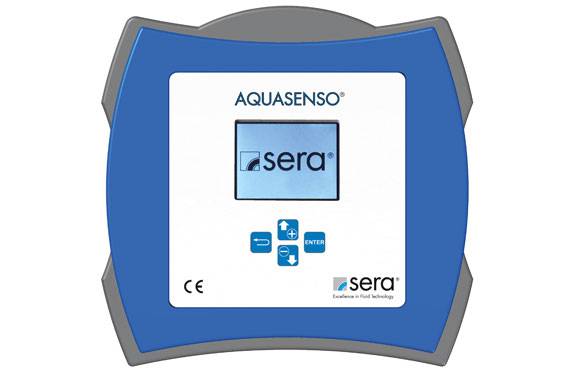 The precise interaction of sensors, controllers and metering pumps plays an important role particularly in the area of chemical dosing. sera offers optimally matching products in this area.

On the one hand you have got the new AQUASENSO® series with sera sensors which delivers measurement and control in water analysis as well as the controller AQUASENSO® which analyses and compares the nominal value with the indicated value and regulates the performance accordingly. On the other hand you have got the sera metering pump which ensures the precise addition of chemical at all times.

The sensors of the series AQUASENSO® identify themselves by a high level of availability for detection of analysis parameters. Sensors for the analysis of pH, Redox, Conductivity, Chlorine and Temperature are available.

The modules are used in the water analysation in a wide field of applications such as drinking water-, swimming pool water, sewage and waste water treatment, process chemistry and beverage industry. Therefore the applications are tailored to the individual application.