sera standardised Polymer Stations type PolyLine®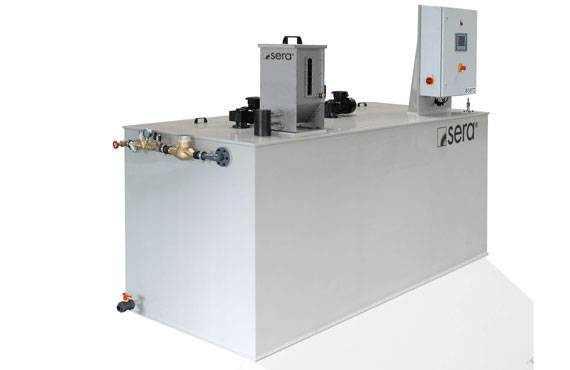 The standardised polymer preparation unit PolyLine® by sera is a series of easy, flexible, economical and efficient systems for the treatment of polymers. The series covers treatment plants, which can be operated with dry or liquid polymers.

The systems are equipped with a precise water measurement and level measurement in order to ensure the efficient and economic operation of the systems.

Application

Prepared polymers are used to filter out particles from drinking water and wastewater. Furthermore, the polymers are important components for the application in sludge dewatering.
Available designs
1. PolyLine® Double/Polymer preparation station
as a double-deck version.
2. PolyLine® Flow/ Polymer preparation station
as a 3-chamber system.
3. PolyLine® Swing/Polymer preparation station
as a pendulum system

Features

Water injection:
Ensures the homogenous mingling of polymers with water

Contact water meter:
Exact addition of water for optimal preparation

Additional accessories:
custom tailored design depending on application

Profibus-DP, Modbus, Ethernet:
Flexible integration into central controllers

Contactless ultrasonic sensor:
for continuous level measurement