iSTEP is ranked 3rd at Best of Industry Award 2017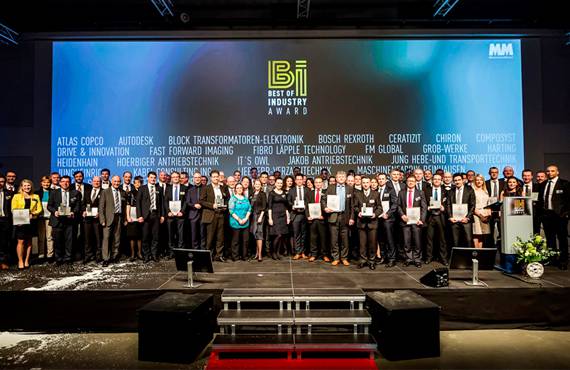 On February 17th, the trade journal MM Maschinenmarkt held a gala event to award the second "Best of Industry"-prize. Only the best of the best were nominated for this high-level award as all nominated solutions either were finalists at another award or reached outstanding market response before. The winners were voted by a professional jury and an online voting which 11,000 readers of MM Maschinenmarkt participated in.
sera Group is very proud to be one of the finalists in the category drive technology – having missed the overall victory by 0,89 % only.
The nominated product, the sera stepper motor pump iSTEP combines an intelligent drive concept with the accuracy of a diaphragm dosing pump and thus sets new standards in relation to accuracy, versatility, ergonomics and reliability. As the pump is equipped with a multilingual, intuitive menu navigation and a power supply of 110-240 V, 50/60 Hz it can be used worldwide. "We are proud of the result. This is a special appreciation for the performance of the whole team." Stefan Merwar, Head of Marketing and Communication at sera explains. "It attests that we identified the market's needs and that we cosequently have to continue our path of new innovations", Enrico Ertle, Head of Development adds.
Being a finalist at the "Best of Industry" voting, the sera Group continues the success story of its new product series. The iSTEP was a finalist at the "Industriepreis" in 2016 already.