sera awards environment prize to "Thriving Green"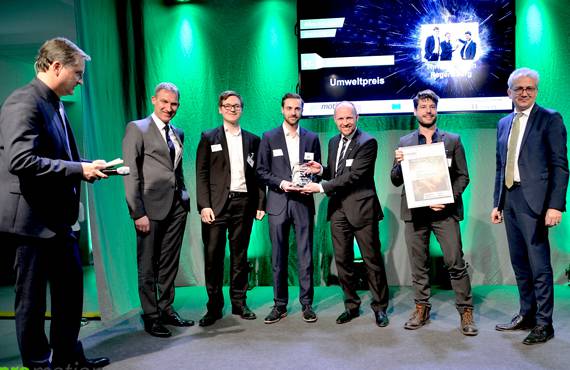 The nationwide business plan competition "promotion Nordhessen" renders lasting assistance when it comes to company foundations. The competition gives advice regarding business plans, has an active network management and imparts know how from successful founders. On March 17th, 2017, the winners of the 17th business plan competition were chosen. According to the motto "Everything has an origin…" 48 business plans were submitted, eight thereof awarded.
sera Group conferred the environment prize, that is endowed with 2.000 €, to Thriving Green from Regensburg. The project group that was founded out of the university Regensburg intensively dealt with the provision of food for the inhabitants of Turkana in Northwest Kenia. This region is the poorest part of the country and due to heat, drought and water shortage, agriculture is not an option. Thriving Greeen wants to fight the malnutrition that results thereof with the cultivation of the microalga Spirulina. The alga is classified as superfood and can be produced quickly and with minimal expenditure for many people. Thriving Green invented a lowtech procedure based on modern biotech which can be used with low financial expenditure and runs with local and natural ressources only. The goal for 2017 is to establish an alga breeding facility that is operated by local people including an independent distribution on-site.
"They create real added values for people and the environment", Stefan Merwar, head of Marketing and Communication at sera explains. "Thriving Green helps the inhabitants of Turkana to help themselves – which will improve their quality of life sustainably."