sera statement on the pending ban of per- and polyfluoroalkyl substances (PFASs)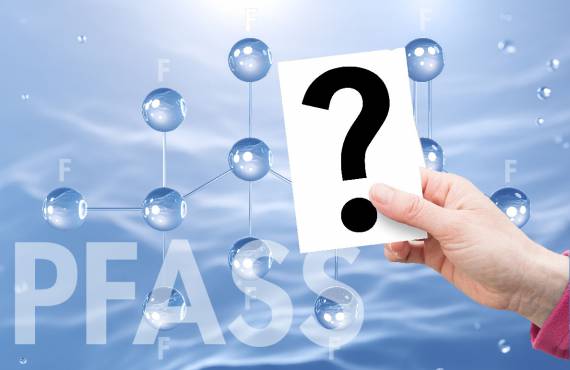 Dear customers, dear users of sera products,
a comprehensive PFASs ban is planned in the European Union. PFASs are per- and polyfluoroalkyl substances which accumulate in the environment due to their persistence. The aim of the ban from the perspective of the European Chemicals Agency (ECHA) is to drastically reduce the release of PFASs into the environment.
ECHA has published the PFASs restriction proposal submitted by Germany, the Netherlands, Sweden, Norway and Denmark at the following link:
https://echa.europa.eu/restrictions-under-consideration/-/substance-rev/72301/term
The problem with the submitted restriction proposal is that it contains a very general and far too comprehensive definition of PFASs. It does not provide for an ecotoxicologically and economically meaningful differentiation within this substance class, which would have fatal consequences for the economy within the EU, especially in the case of fluoropolymers.
The submitted restriction would mean that 18 months after its entry into force, the production, use and placing on the market (incl. import) of fluoropolymers and products made from them would be banned. This includes all fluoroplastics and perfluoroplastics and all fluoroelastomers and perfluoroelastomers, which are indispensable materials without alternative for many branches of industry.
For sera, as one of the world's leading manufacturers of dosing pumps and compressors, this would mean that a number of material variants for our product portfolio and other components would be eliminated, as there is currently no equivalent alternative that can achieve the chemical resistance and heat resistance of fluoropolymers. The EU's planned PFASs ban could significantly jeopardise our business in the water and wastewater treatment, oil and gas, chemical and energy sectors.
However, this does not only affect us and our customers, but also our competitors and all planners, manufacturers and operators of production plants.
All production plants in which the relevant fluids are transported could then no longer be operated within the EU. Only products made of fluoropolymers that are already on the market may continue to be used.
We therefore recommend all customers and users of the materials mentioned below to use the ongoing consultation phase on the submitted restriction proposal on the ECHA website to submit comments, criticism and counterstatements to ECHA.
The consultation phase started on 22.03.2023 and ends on 25.09.2023. However, as the so-called "1st deadline for comments on Annex XV report" is the most important phase especially for small and medium-sized enterprises, we recommend to do so as soon as possible.
The entry into force of the ban is planned for the end of 2025.
Among many other important applications of fluoropolymers, the indispensable, partly universal chemical resistance of materials listed below is completely underrepresented in the submitted Annex XV dossier. Moreover, fluoropolymers could have been distinguished from the much more critical low molecular weight PFASs on the basis of molecular size (chain lengths) and completely removed from the restriction proposal.
Examples of plastics and elastomers that would no longer be available in the EU after the planned PFASs ban:
Fluoroplastics
PVDF (polyvinylidene difluoride)
ETFE (ethylene-tetrafluoroethylene copolymer)
ECTFE (ethylene-chlorotrifluoroethylene copolymer)
Perfluoroplastics
PTFE (polytetrafluoroethylene)
FEP (tetrafluoroethylene-hexafluoropropylene copolymer)
PFA (tetrafluoroethylene-perfluoroalkoxyvinylether copolymer)
Fluoroelastomers
FKM (=FPM) Fluoroelastomer (best known trade name (base polymer): Viton.)
FKM+ (fluoroelastomer with ethylene or propylene comonomers)
FEPM (fluoroelastomer with ethylene or propylene comonomers, best known trade names (base polymer): Viton Extreme, Aflas)
FVMQ (fluorosilicone elastomer)
Perfluoroelastomers
FFKM (perfluoroelastomer / best known trade name: KALREZ)
This information reflects our current state of knowledge.
In addition, we at sera have decided to set out in parallel with our suppliers to develop alternative materials. We are confident that we will be able to test these alternatives as soon as possible and that they will be ready for series production for our products by the end of 2025.
We will gladly inform you about the current state of development.