Calibration pot
Content up to 20 litres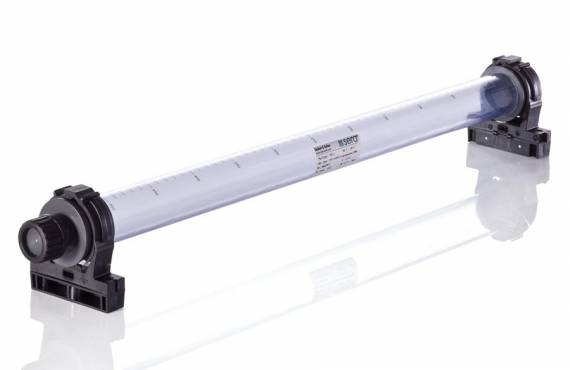 sera calibration pots serves to determine the liquid flow of dosing pumps under real working conditions.

The calibration pot is intended to be installed in the suction side of the dosing pump. The pot can be filled either according to the principle of interconnected tanks or with the help of a dosing pump.

During the filling respectively calibration process the ventilating joint must be opened. After the filling/calibration the ventilating joint must be closed immediately.

Product documentation:
http://www.sera-web.com/en/download-center
Our team is there for you!
Do you have any questions about this item or need more information?
Capability characteristics

Easy to operate
Maintance-free
Calibration of metering pumps
High-quality materials
Easy to mount