Line strainer
Maximal flow quantity up to 6000l/h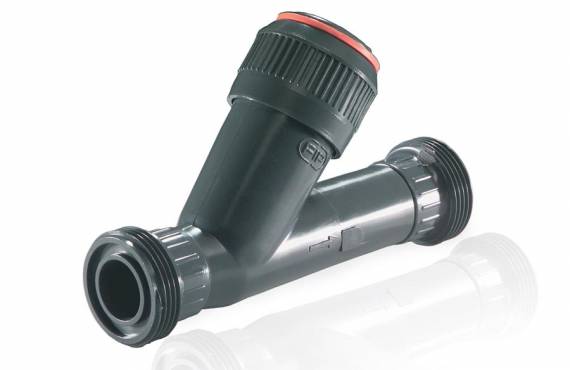 Fluids may contain impurities in piping systems. Here the sera line strainer is used. sera line strainers increase the working safety of the dosing pump and the complete system by detaining impurities and floating materials.

Product documentation:
http://www.sera-web.com/en/download-center
Our team is there for you!
Do you have any questions about this item or need more information?
Advantages

Compact design
Easy to mount
Easy to maintain
High-quality materials
Other information

Mounting position: Bonnet upside down
Flow direction is marked with an arrow
connection: solvent cement spigots and weld spigots or welding end