Priming aid/ siphon vessel
Max. flow quantity up to 4000l/h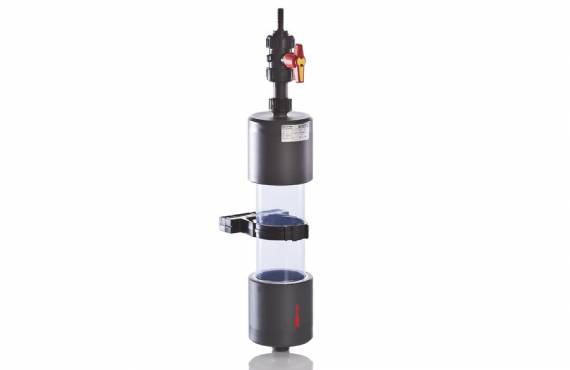 sera priming aid/siphon vessel for the improvement of the suction performance in metering pumps.
In addition, the siphon vessels and priming aid have the task to simplify commissioning of dosing pumps. Especially in those cases where the pumped medium where the medium is removed via a siphon pipe of a storage tank, it is ensured that the suction line is filled hydraulically.
At the same time the priming aid also functions as a suction-side pulsation damper.

Product documentation:
http://www.sera-web.com/en/download-center
Our team is there for you!
Do you have any questions about this item or need more information?
Capability characteristics

Compact design
Easy to operate
Improvement of intake characteristics of dosing pumps
High-quality materials
Easy to mount